COMPANY
Located in the astonishing Brianza area, precisely in Mariano Comense near Como, there is the historical headquarter of a manufacturing company that produce high quality interlinings since 1947. This company is the Rovagnati Vincenzo S.p.a., the only producer in Italy of classic Interlinings, still owned by the Rovagnati family.
PRODUCTS
A garment factory can surely find in the Rovagnati Group the interlinings requested, following the needs of any technician/designer. Thanks to its own spinning and finishing, we are able, in a short time, to create any yarn with the required titles and compositions. The creation of special finishes, both in terms of dimensional stability and of products with low formaldehyde content (below the 70ppm), makes our article unique in their kind.
YARN PREPARETION
Rovagnati Vincenzo S.p.a. is a company with a complete vertical production, which includes the entire production cycle of traditional interlinings, starting from the preparation of the fibers and the making of the yarns in its own spinning mill. The warping and the subsequent weaving procedure, with rapier weaving looms, complete the creation of our fabrics, which will then be realized in the finishing department with high-tech machinery.
ROVAGNATI NEWS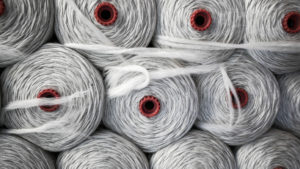 Since we received numerous requests from our customer for a product with the Italian quality, sustainable and with an advantageous price, the Rovagnati group has decided to start a new project.
Read More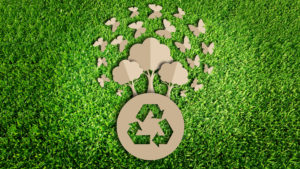 The most important topic that concern the research and development of Rovagnati Vincenzo S.p.a.; is the research in the progressive replacement of the chemicals used in the production cycle and that are harmful to the environment.
Read More