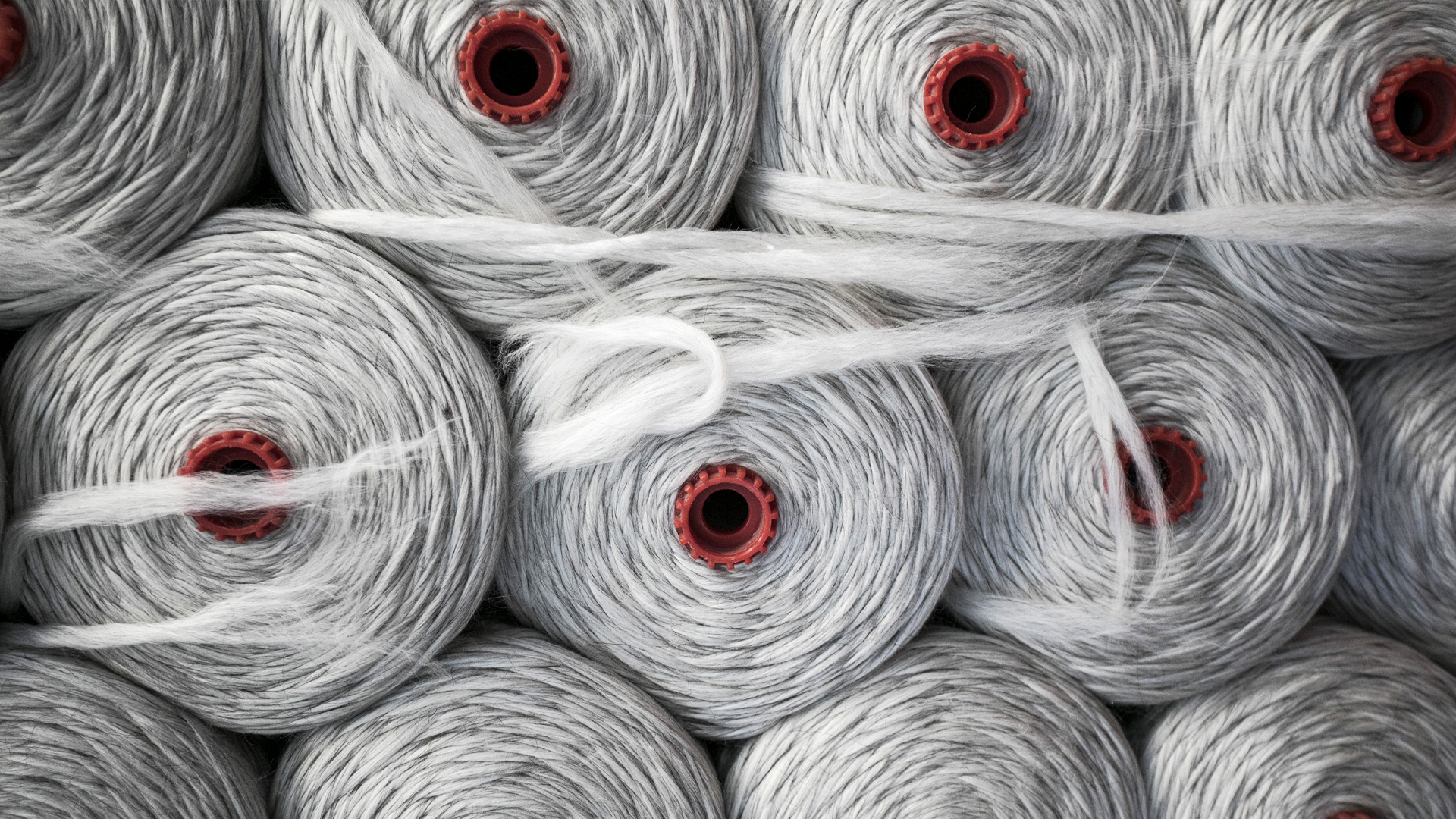 We were able to recycle the raw material recovered during the production cycle of our spinning mill, in order to obtain a new article entirely made in Italy, maintaining the same quality and with a very competitive price.
Secondary Raw Material for Textile Fibers
This particular activity of recycling natural fibers, such as wool, viscose and goat hair, can be carried out on recycled textiles with a composition and an internal structure mostly made of fibers of natural origin. We use a percentage of about 30% of this raw material selected to produce other yarns.
The natural textile fiber is a set of natural fibrous products of natural origin that, due to their structure, resistance and elasticity, have the property of joining, through the spinning, to thin threads that we use to produce yarns and then transform them in fabric in our weaving.
Thanks to this recycling process, we have partnered with the most important textile brands for the production of clothes with our line of recycled items.
Furthermore, you pay less for a product Made in Italy and safeguard the environment.
The Rovagnati group is an Industrial company with over 70 years of experience, we use the latest machinery to reduce waste and optimize resources, and our spinning mill is equipped with a photovoltaic system.